Do you have a large construction project that's beginning? We can help you more efficiently document your construction progress, with fewer site trips. Your team will be able to see updates from one scan to the next as we record different stages of construction.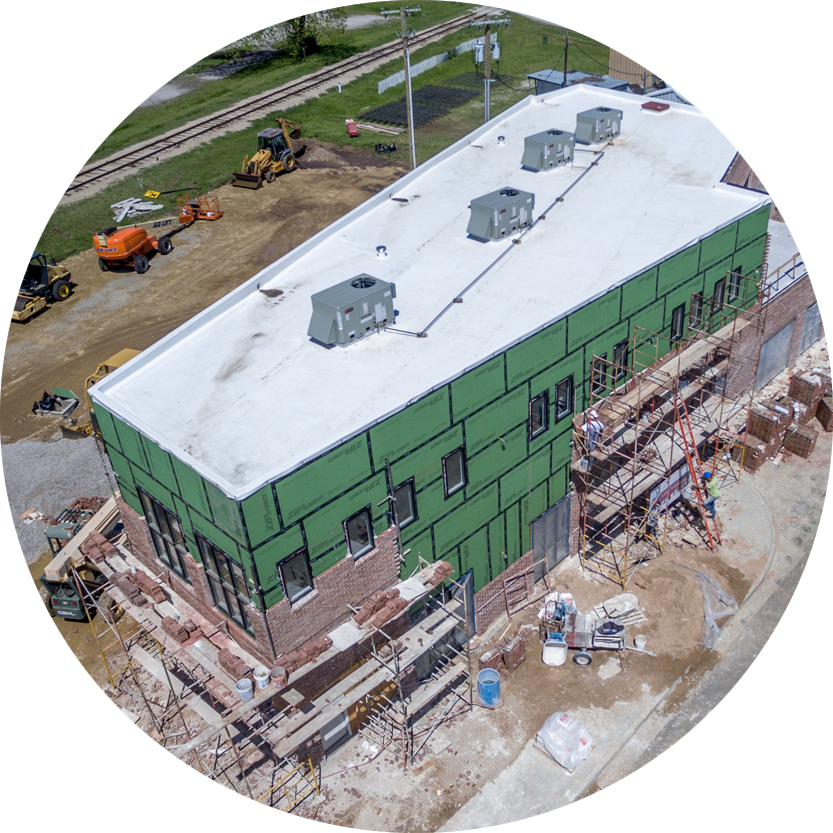 During the construction process, we can scan recent progress allowing you to compare your construction with the original plans to help eliminate potential issues. If you're adding a micro-fulfillment center to any of your locations, this level of precision ensures compatibility with equipment that may be used to fulfill e-commerce orders.
Recognizing the importance of jobsite safety, drones are often utilized to capture images from difficult to access areas that are still under construction. This reduces some risk for construction observation personnel.
Being able to check your measurements from each phase in construction, so you can prevent any issues before they pop up gives you peace of mind during the hectic construction schedule. Each scan during the construction recording process is uploaded to the GreenLight Portal with a date stamp, so you can check progress against your drawings as the project progresses or go back at the end to watch your building come to life.