Terrestrial Laser Scanning
Terrestrial Laser Scanning is the most accurate scanning method available today. It's as close to 1-to-1 measurements as we can get with current technology.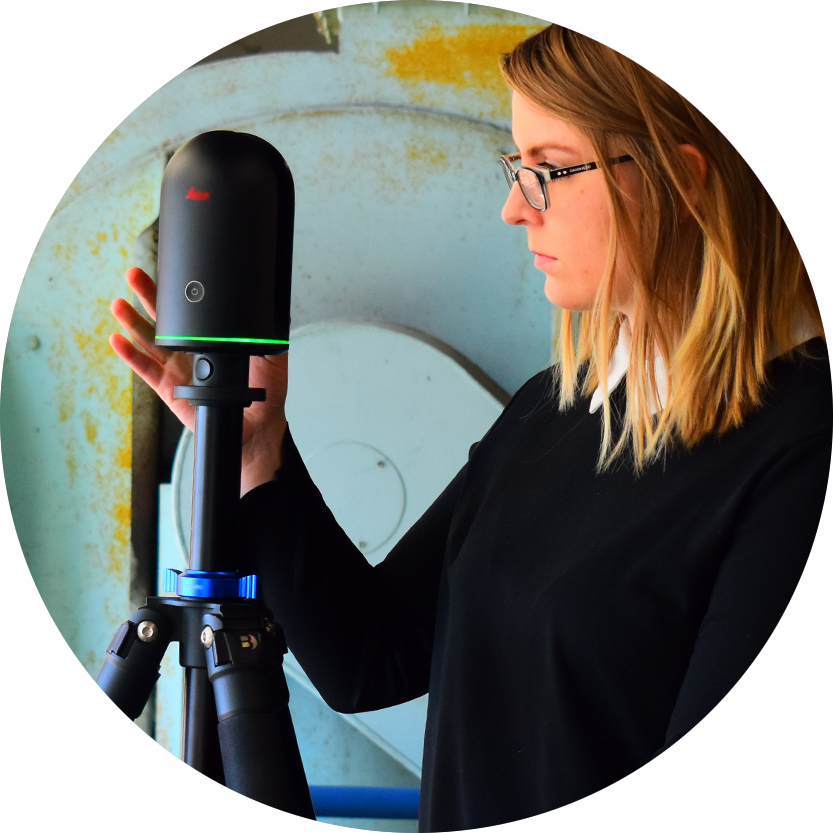 Compared to mobile mapping, Terrestrial Laser Scanning is a more traditional type of laser scanning that takes more time, but with more time comes more accuracy. Depending on equipment, this method is accurate to within 1/32″ and 1/16″ over 100 ft.  This makes it an ideal scanning methodology for exteriors of buildings where you need to measure the height of the building, large open spaces like stadiums, or areas where you need precise measurements such as lining up new equipment with existing structures.
How long does it take to scan facilities using terrestrial laser scanning?
| Facility Size | Scan Time | Delivery Time* |
| --- | --- | --- |
| | | |
| | | |
| | | |
*Delivery time is based on optimal workload. Your scan times may vary depending on complexity of the project.