Mobile mapping is the fastest scanning method available today. With mobile mapping, we have the added benefit of taking photos at more frequent intervals than with terrestrial laser scanning methods, adding more context to your scanned data.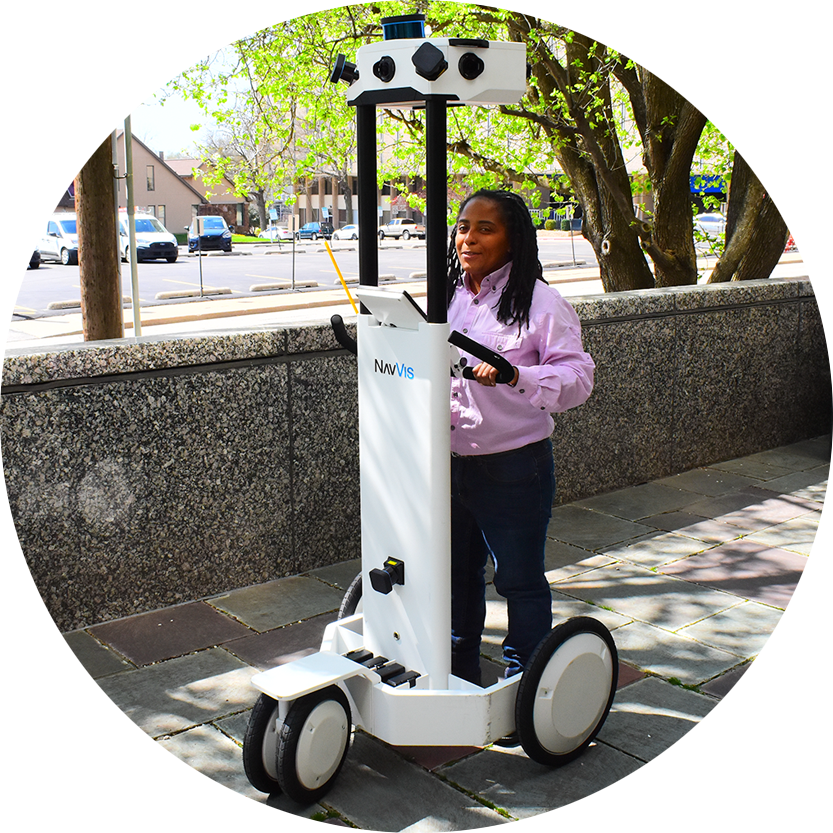 GreenLight 360 maintains a service partnership with NavVis, the world's leading scanning hardware and software company. Using NavVis equipment and software enables us to give you the fastest end-product to meet your deadline.
We know how important it is to gather the accurate information to create as-built plans. Our mobile mapping technology gives you measurements accurate to within 1/4″ and 1/2″ over 60′. This makes it an ideal scanning methodology for interior spaces like office buildings, schools, warehouses, and retail spaces.
How long does it take to scan facilities using mobile mapping?
| Facility Size | Scan Time | Delivery Time* |
| --- | --- | --- |
| | | |
| | | |
| | | |
*Delivery time is based on optimal workload. Your scan times may vary depending on complexity of the project.
NavVis Mapping Partner
NavVis is the global market leader in indoor spatial intelligence technology and enterprise solutions, trusted by top companies including BMW, Daimler, Skoda, Lenovo and Siemens.
NavVis helps enterprises drive efficiencies and optimize business performance through its powerful digital twin platform for the indoors that enables accurate mapping at unprecedented speed and scale, immersive 3D visualization designed for collaboration, and navigation apps that pioneer AI-powered positioning technology.
Founded in 2013, NavVis is headquartered in Munich and has offices in New York and Shanghai. For more information, visit www.navvis.com.