Whole-building reality capture provides a detailed 3D representation of your building to create accurate as-built drawings and higher level analysis for more in-depth building evaluation.
Using a variety of the latest tools and technologies, we're able to capture your entire building from top to bottom, inside and outside. We create reality captures using mobile mapping, terrestrial laser scanning, and drone photogrammetry. Combining these methods with on-site photos and systems information provides a precise digital twin of your building.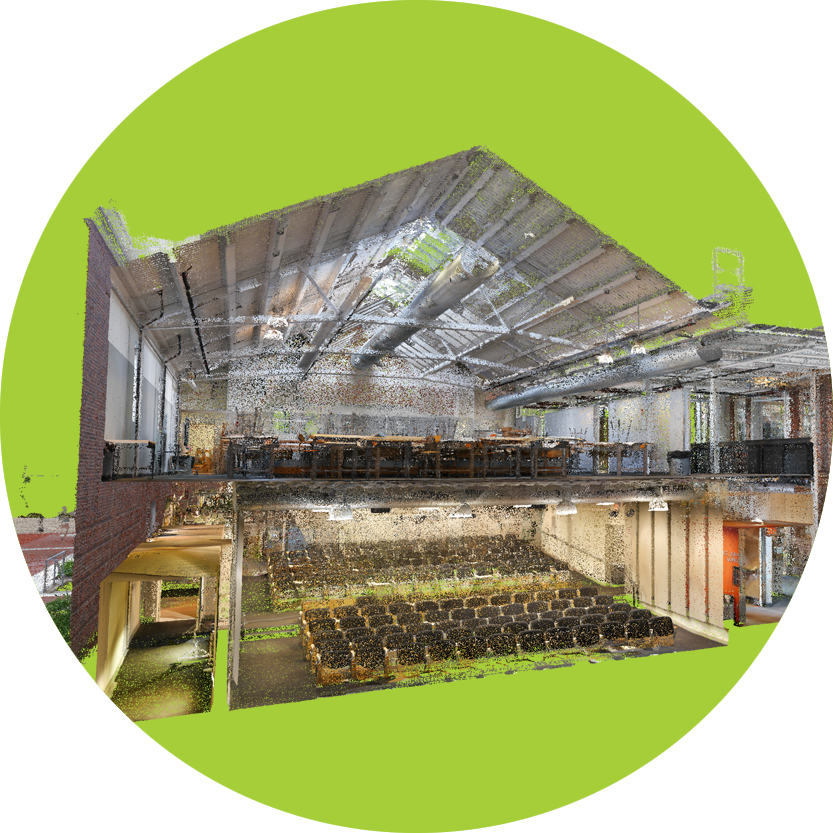 Traditional building surveys rely on professionals to take precise measurements and detailed notes to give context to each set of numbers. Instead of gathering measurements for each item in a space individually, laser scanning the space gathers all of the measurements at the same time, giving you a more comprehensive and accurate data set. Once the reality capture is complete, the resulting point cloud enables you to measure the building without having to physically revisit the location.