Completed project deliverables and resources are securely stored in a single place for easy access from anywhere. Photos, videos, 3D tours, and additional documents can be securely shared with your consultants from one simplified webpage, all within the GreenLight Portal.
The GreenLight Portal gives you a place to bring your entire team together to access all of the data they need. Giving your internal team and your consultants the same information will help your projects stay coordinated, whether that's for constructing a new building or remodeling an existing location.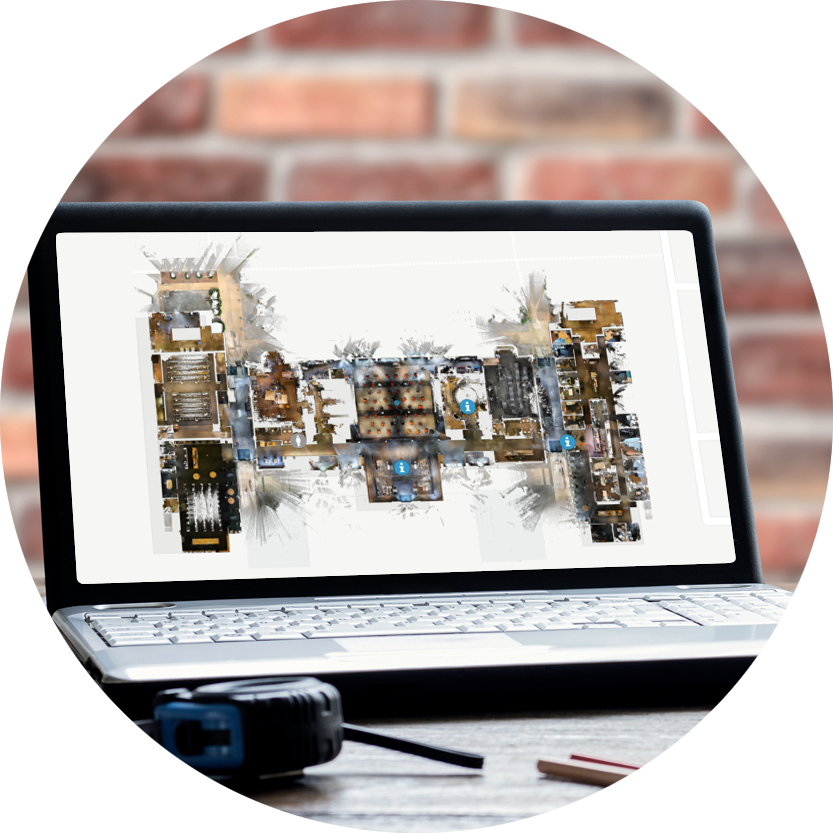 Our cloud-based system gives you the ability to store information from a variety of sources, in one place, with one log in, right from your web browser on any device. We can embed YouTube videos of your project, Matterport Showcase and NavVis IndoorViewer virtual tours, links to project related websites, and add any building plans and documentation we create for you. All this on one platform and one web page so you don't have to track down numerous emails searching for the right links.
At the beginning of your project, we'll work together to determine how long you need all of your information accessible in the GreenLight Portal, whether that's a few months or years, we've got you covered. And don't worry, all of our data is backed up and archived so if you need access to something down the road for your next remodel, we're able to pull all of that together for when the time comes.
You can also control who has access to your project information. If your team changes for any reason, simply add new members or remove access from those who no longer need it, keeping your information confidential.
If you're looking for a way to quickly search through numerous point clouds to find one project, or deliver information to your clients and consultants, the GreenLight Portal may be a perfect fit.